Genuine 100ft by 100ft LAND At Ikhueniro, Benin City For Sale - Benin City
Thursday, 5 February 2015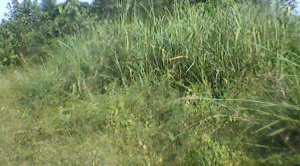 Contacts

Kenneth

07054456452
Item description
This Land Property piece is originally a 100ft by 100ft - I intend selling the 100ft by 100ft of this Land.
As at this moment, this land is used for pineapple plantation on the 50ft by 100ft part. These crops can be removed once purchased has been made.
Interested Buyers would pass through the whole proper documentation by your Lawyers and also inturn check this piece with other Witnesses, Family and associated persons with this Land before final payment purchase would be made. Transaction would be done openly, securely and in a safe way. Hit your phone now and dial up my number to give me a call if interested.
If you are also interested in a part of the land as 50ft by 100ft. You can still contact us for price negotiation.
Interested in purchasing just the 50ft by 100ft part of this land? Contact us as well.